---
Search This Blog
Join The Free "Triathlon Coaching & Fitness Business Tips" Group on LinkedIn
Learn how to enhance your income, grow your business, and achieve better success for your clients - whether they want to do an Ironman, or just shed a few pounds!
Become A Superhuman Coach
Click here to join the Superhuman Coach Network - Ben Greenfield's Mastermind Group.
About Ben Greenfield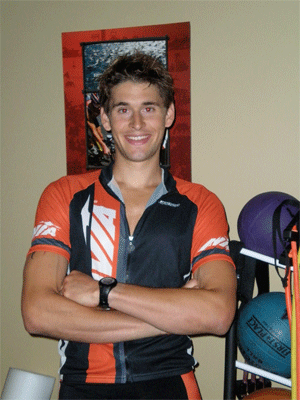 Ben Greenfield, the author of this blog, is the 2008 NSCA Personal Trainer of the Year, a worldwide expert on triathlon coaching, a published sports nutritionist, and a fitness business guru. To find out more about Ben's book "Train For Top Dollar", and how you can make more money as a fitness professional, just click here.
About This Site
Cutting-edge tips, tricks and high income-producing business strategies for personal trainers, triathlon coaches nutritionists, gym owners, and internet marketing professionals.
Free Newsletter
Enter your name and e-mail below to subscribe to our Money-Making Tips & Tricks Newsletter and receive a FREE COPY of the entire first chapter of Train For Top Dollar!
---